Mighty Markup is a website catering to writers and editors. However, the information we provide is useful to anyone wanting to improve their language and grammar skills. Strong language skills are important to any job or career, and improving those skills can give you an advantage above others in your field. We also offer editing services for a reasonable price. If you are writing a novel, drafting a cover letter, working on an academic thesis, or even putting together your own blog, a set of professional eyes can catch your mistakes and improve any draft.
Our mission is to assist writers and educate all who use the English language of its advantages, intricacies, and structure.
Language is one of the most important tools available to us as social humans. All of us use language every single day to reason through problems, communicate our needs, and connect with others. Knowing how to use language properly can improve your life socially and professionally.
If language is a tool, think of it as a hammer. Your idea is a nail.
Someone with ineffective language skills might know how to use the hammer, but not well. Their nail might make it into the wood, but it will be bent and broken. Their idea might come across, but others will be distracted by the way it was presented.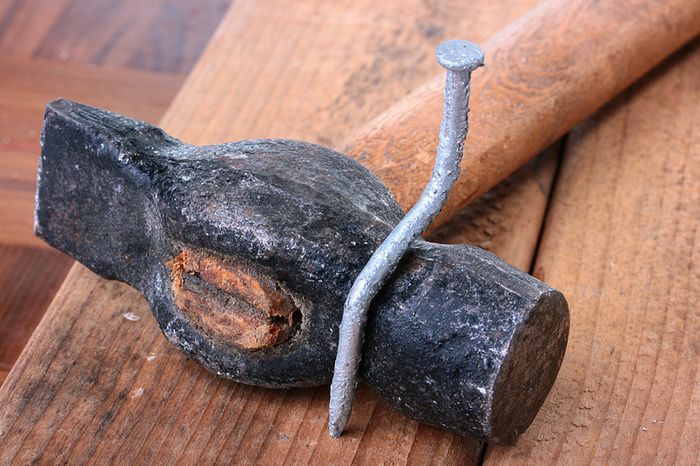 Someone who can use language proficiently can use the same hammer to drive a nail straight into the wood. This person can communicate the same idea more quickly, more eloquently, and with more precision.
Who, then, is more successful? Even if the first person has a better idea for a project, the second person is the one who built a solid and attractive structure.
A survey conducted in 2012 by the career recruiting website Jobvite studied how employers react to elements on social media profiles. They found that spelling or grammar mistakes caused a negative reaction in 54% of employers. That's even worse than pictures featuring drinking. In today's job market, social media plays a huge role in how future employers see you. Your digital footprint is everywhere. Even college recruiters are taking advantage of the information social media provides. According to an article in the New York Times from November of 2013, 31% of college recruiters look at social media profiles in addition to standard college applications.
According to Brad Hoover from the blog BrazenLife, "One of the fastest ways for a potential employer to get a sense of your professional character is the spelling, grammar and punctuation on your resume…More than two-thirds of all office jobs require a significant amount of writing, making written communication a key consideration in hiring."
Allison VanNest from Grammarly reports that "top organizations spend upwards of $3 billion per year on training to bring employee writing ability up to a baseline standard." According to a survey conducted by Grammarly studying LinkedIn profiles, "those who failed to progress to a director-level position over the first ten years of their career made 2.5 times more grammar mistakes than their director-level colleagues."
Suzanne Lucas from CBS News reported that there is no place in a professional environment for grammar mistakes. "It shows a critical error that I see happening more and more often—adopting super casual writing styles for all types of writing. This is something which must stop if you ever hope to get a job in the real world."
She continues to emphasize the importance of language skills for every worker:
There are some people out there who can get a job despite bad grammar and the lack of a shift key, but you are not one of them. Those people are the geniuses who have such unique skill sets that it is a job seekers' market for them.

This is not you. You are normal. You need all the help you can get. And when you reach out to someone in the business world — be it an advice columnist, a recruiter or an expert whose brain you'd like to pick — you need to use standard writing techniques.
Kyle Wiens, CEO of the repair company iFixit and founder of the software company Dozuki, published a now-famous blog post titled, "I Won't Hire People Who Use Poor Grammar. Here's Why." "Everyone who applies for a position at either of my companies…takes a mandatory grammar test," he says. "Extenuating circumstances aside (dyslexia, English language learners, etc.), if job hopefuls can't distinguish between 'to' and 'too,' their applications go into the bin…But grammar is relevant for all companies. Yes, language is constantly changing, but that doesn't make grammar unimportant. Good grammar is credibility, especially on the internet. In blog posts, on Facebook statuses, in e-mails, and on company websites, your words are all you have. They are a projection of you in your physical absence…I hire people who care about those details. Applicants who don't think writing is important are likely to think lots of other (important) things also aren't important."
Higher Ed Strategy conducted a survey of college students in May of 2012 asking which skills they believe will be most beneficial to their future careers.
Importance of Possessing Various Skills/Traits When Looking for a Job
(4-point scale, 4 is high)
"One intriguing finding was what skills students thought would be important to demonstrate when looking for a job. By and large, they seem to think that it is what are often termed 'soft skills'—the ability to communicate, self-management, time-management, etc.—that tended to come up as being more important." HigherEd concluded that communication skills were some of the most important skills learned in college, and were some of the most useful in the professional world.
Carla B. Patterson, an Associate Professor of English at Georgia Highlands College in Rome, Georgia, asked some of her colleagues why writing and communication skills were important in their respective fields:
It is commonly said that a person's first impression lasts the longest. In most situations, whether it is for educational or business purposes, that first impression is usually accomplished in writing. A cover letter for a resume, an application essay to a major university, or a simple inter-office business memorandum can serve as that opportunity for a first impression. It is during these first opportunities that a person must not only be seen as who they are, but who they want to be…English is much like math…If you can not add and subtract, then there is no use in attempting to learn algebra or calculus. Learning basic sentence structure and word usage is a necessity before moving forward in other subjects as well.
Michael D. Douglas, former Georgia Highlands College student, current Texas A&M University / College of Architecture student
Students need to learn to read, write, communicate, and solve problems. If a person can do these things, then the person has a great chance of creating a successful professional life. Of course, mathematics helps students learn to solve problems. However, life's problems aren't solved in a vacuum, like a classroom. Life's problems are solved in the real world–a world in which understanding the problem in written form and communicating the problem or its solution to other people are of vital importance.
Brent Griffin, Assistant Professor of Mathematics, Georgia Highlands College
In any work situation you are judged on how well you communicate. When you cease to communicate, you cease to exist.
Dr. Harvey H. Jackson, Chair of History and Foreign Language, Jacksonville State University
As a fourth grade teacher, my credibility and professionalism are constantly evaluated by the students and parents I work with. If I can't speak and write using the proper English I am trying to model and impart to my students, I am an utter fraud.
Terran McCloud Newman, Fourth Grade Teacher, Lorraine Elementary School
As an accountant, I never expected my writing skills to be an important part of my job responsibilities. However, reports to management, as well as our publics, require an extensive amount of writing. In addition, I am called upon to do technical writing of internal accounting procedures and policies for staff and human resources.
Denise W. McCullars, Chief Financial Officer, Dawson Building Contractors, Inc.
For an historian, writing is the lifeblood of what we do. Being able to communicate ideas in clear, concise English, so that people can understand why some historical concept is important to their lives, creates a better understanding of how history connects to the modern world.
Laura Musselwhite, Associate Professor of History, Georgia Highlands College
In my profession as a United States Federal Probation Officer, I have to communicate with Federal Judges, prosecutors, attorneys and many other agencies. I am responsible for providing the Court an accurate independent investigation where i detail the offender's offense and background information in a pre-sentence report. The Court demands that my reports be clear, concise and accurate. If I did not convey my investigation clearly, I would lose credibility.
David K. Patterson, Probation Officer/Court Investigator, United States District Court
It has been my experience that respect and promotion are directly correlated with a person's ability to present himself and his ideas. In nursing, patient teaching and education is a daily expectation. Communication with other health care providers and facilities requires a nurse to logically and succinctly present findings and plans for patient care. Clarity in documentation is a necessity in today's world of managed health care. Legally if you have not documented observations and treatments they have not been done. A significant portion of a nurse's day is spent in communicating orally and in writing.
Barbara B. Rees, DSN, RN, Chair of Health Science and Nursing Program Director, Georgia Highlands College
In the business world, clear communication is critical to your company and your career. At my company, we draft product requirements that must be clear to both the engineer designer and those who evaluate the acceptability of the end product.  We analyze and evaluate complex systems and write reports that must be clear and concise for effective use in decision making by our customers. We often write proposals for new business and recommendations for ways to improve existing designs. We give oral briefings on system designs and evaluation results to our customers. Despite the mathematics, physics, computer science, and engineering that we apply to real world problems, we ultimately have to communicate effectively in oral and written forms to be successful.
T. M. Webb, Ph.D., Senior Systems Analyst, Aeronautical Engineer
Some careers are quite obviously tied to writing, grammar, and communication skills: journalism, editing, and teaching. However, every career—including science, technology, engineering, and mathematics (STEM) careers—use these skills. Here are some examples of writing required in jobs not related to English:
Reports
Letters
Contracts
Speeches
Presentations
Handouts
Brochures
Flyers
Emails
Resumes
Social Media Marketing
Handbooks
Research Projects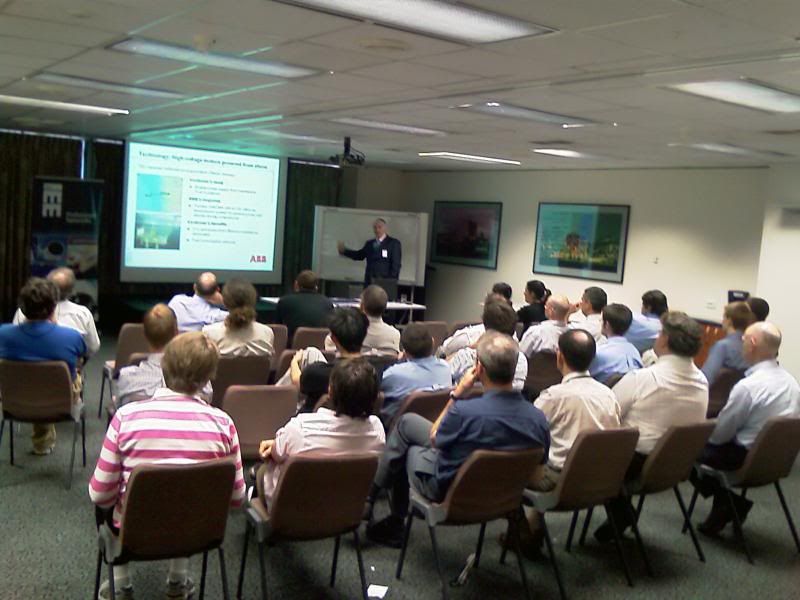 Of course, in the professional world, grammar mistakes are made every day.
You can improve your writing skills right here at Mighty Markup. The best way to learn new skills is to follow our blog. Every week, you can read new posts about punctuation, etymology, grammar, linguistics, and literature. To keep up with the blog, follow us on Facebook or Twitter.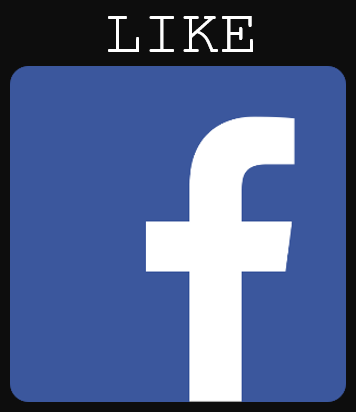 To get hands-on training, submit your own works to be professionally edited using our editing services. Prices are available by request. Please allow a minimum turnaround time determined by the length of the work. We can work through many types of writing, including:
Book manuscripts
Novel/novella drafts
Resumes
Cover Letters
Reports
Poetry
Short stories
Blog posts
Articles
Term papers
Graduate Theses
Feel free to contact us with any questions. If you need more help, refer to the glossary and suggested reading.